In porn as in life, sex isn't all about fingers, mouths, and dick. Sex toys are a big part of creating porn and can be a healthy addition to any sex life. With such a huge range available, knowing the best sex toy to buy isn't simple.
There's no one best sex toy for everyone. Just like some women will only cum with clitoral stimulation, and other women can get off on the g-spot, some women can squirt and others can't, there are toys that'll suit every need.
Sometimes all a woman wants is a quick buzz to relieve a bit of tension whilst other times a couple will want to change things up in the bedroom with some vibrators, dildos, and anal toys. Whatever your needs, we've got a sex toy recommendation for you.
We're going to be looking at the best sex toys for:
Making steaming hot porn
Couples that want something different
Exploring anal pleasure
Going solo
Getting aroused on the go
What's the best sex toy for making porn?
If you're an avid porn watcher, you'll immediately recognise the Hitachi Magic Wand. You can now get a cordless model that means you can deliver vibes direct to your clit without worrying where your nearest wall socket is.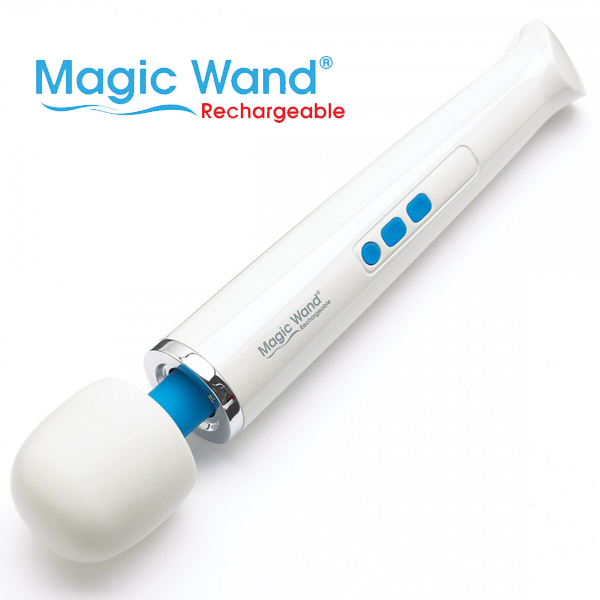 This vibe works great for porn because it's so familiar. It's so common in porn because it's got history and status. It's one of the oldest electronic sex toys out there, and it doesn't look like a dick so no one can feel threatened – or put off…
Pay homage to the classic porn sex toy, and enjoy doing it. Avoid it for your shower scenes, though since it's not waterproof.
This amazing sex toy isn't going out of style any time soon, so it stays our number one best sex toy for making porn for 2022.
Pros of the Magic Wand
Classic design
Three hours battery life
Four intensity levels and four vibration patterns
Cons of the Magic Wand
What's the best hetero couples sex toy on the market?
Cock rings are pretty common in the gay porn scene, but you don't see them so often in penis and vagina porn. Bring something new to your content, or the bedroom with a vibrating cock ring like the Vibrating Double C-Ring.
The two rings go around the dick and balls to help get a longer stronger hard-on. Even better, there are two – yes two – bullet vibrators. One is going to hit the clit and another is going to reach the ass and everyone is going to be in some kind of heaven – making it the best hetero couples sex toy we can find this year.
It's made of silicon so be careful to choose the right lube for the job.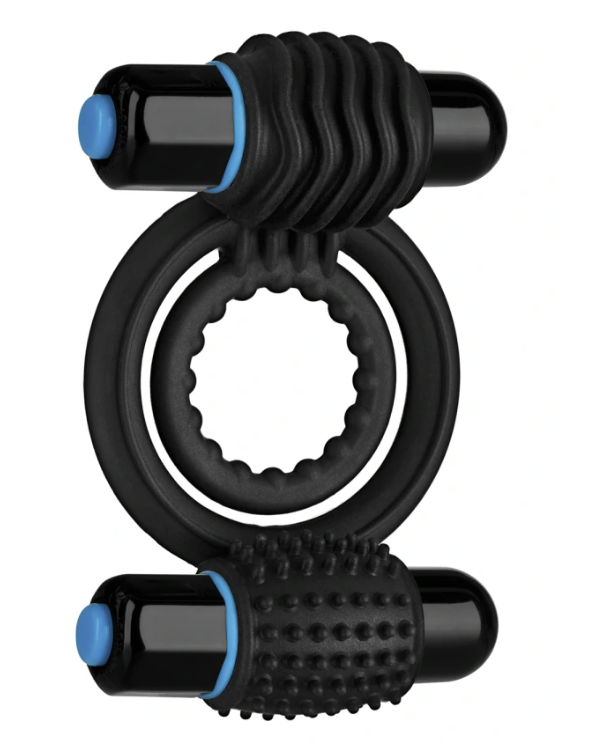 Pros of the Vibrating Double C-Ring
It's designed with the pleasure of both partners in mind
The double bullets sit in a textured sleeve for great contact
You get ten vibration patterns with the bullets
Cons of the Vibrating Double C-Ring
The batteries aren't rechargeable which can be an annoyance
2021's hetero couples' sex toy pick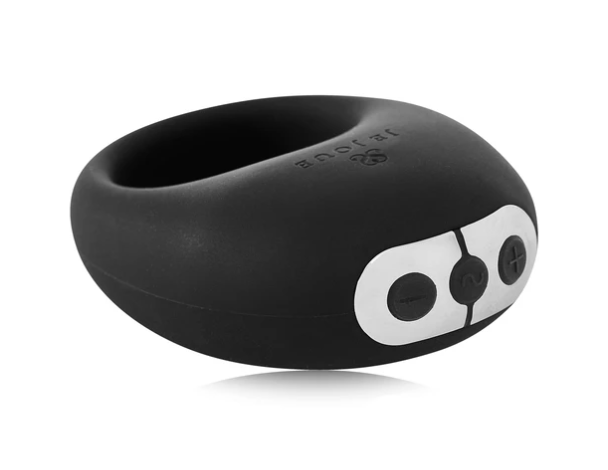 We still love the Je Joue Mio cock ring. It's not like ye olde cock rings of years gone by, just put there to keep your dick hard for longer.
It's not held on to the number one spot for 2022 but it still deserves an honorable mention as a solid, stretchy cock ring to suit all sizes.
The material is also vegan – which is a nice-to-have when you're getting yourself off.
Looking for the best sex toy for ass play
The trusty butt plug can be used by men and women and porn stars have some special uses for them when preparing for an anal sex sesh.
Anal beads are a dream for anal aficionados and those fresh to anal play. This set – the Satisfyer Booty Call – looks super simple but they're going to give you some power pleasure.
The set of three toys come in different shapes so you can explore your ass with your partner or on your own. You'll get a range of sensations – once you know what you like you can move on to explore or even size up your anal bead collection.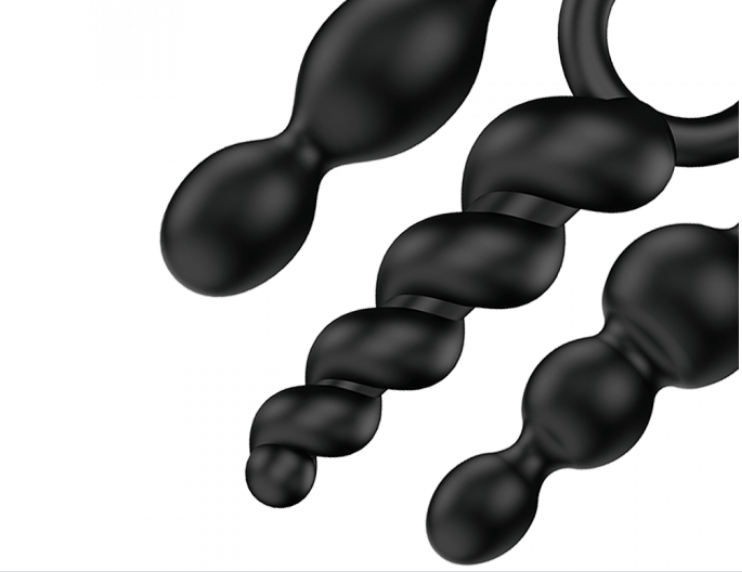 Pros of the Satisfyer Booty Call
You're going to learn exactly what you like about ass play
They're made from super-soft, medical-grade silicone
Even anal-lovers will enjoy the mix of sensations with these anal sex toys
Cons of the Satisfyer Booty Call
They used to come in a cute color combo, but now you can only get them in all black
2021's anal sex toy pick
Last year, we went for the Novice Plug from B-vibe. It's still a solid choice for ass play with a cute travel pouch to boot, so it still gets to feature in our list as a number two choice.
It's gentle shape is more than offset by the six vibration speeds and 15 vibration patterns – perfect for some double penetration action to get everyone off.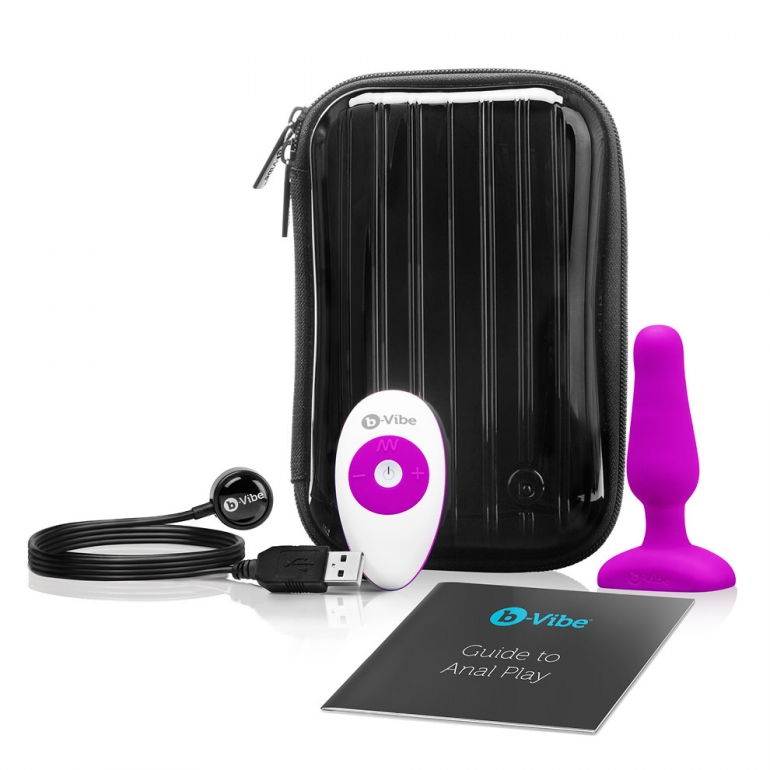 Going solo, here's the best sex toy for personal use
Since last year, clit suckers have become the in-thing for those lucky enough to have this little bean of pleasure.
They've been around a good while, but the technology – sonar pulses racing through your clit – has got the point where everyone needs one. Our pick of the bunch is the Womanizer X Lovehoney Pro40 Rechargeable Clitoral Stimulator.
This waterproof wonder is going to give you orgasms like no other, all with no direct contact required. It's also USB-chargeable, so don't need a whole new charging cable to prepare for your night – or day – of self love. It lasts for a full four hours!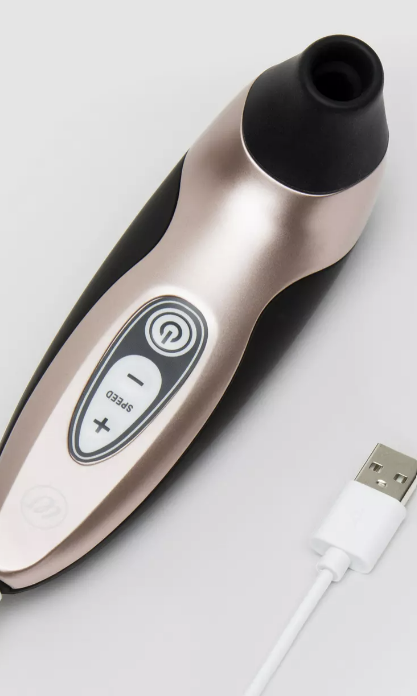 Pros of the Womanizer X Lovehoney Pro40 Rechargeable Clitoral Stimulator
You get six intensity levels, giving you a whole world of edging options
It won't leave you numb like some toys that work off similar technology
Take it in the shower, the bath, squirt all over it – it's going to be fine
Cons of the Womanizer X Lovehoney Pro40 Rechargeable Clitoral Stimulator
It's pretty darn pricey, but on balance, your pleasure is worth it
2021's solo toy winner was…
The Soraya 2 from Lelo that looks like the modern reincarnation of the classic Rampant Rabbit. It looks as sexy as it makes you feel, but is also on the pricey side.
For the fun it brings and the double fun of G-spot and clitoral pleasure, we're doing with keeping the Soraya in our hit list of the best sex toys.
Want to take your fun outside? The best sex toy for outdoors is…
The Vibease clit stimulator sits in your knickers. We're not advocating masturbating al fresco around town – double check your local laws because these things might not be so simple – but taking your sex life out of doors isn't impossible.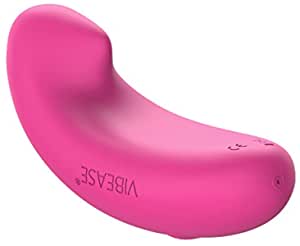 With the Vibease, you slip it into your underwear and its vibrations get controlled remotely. This is where the fun comes in, because you can give control on your clit stimulation to your partner.
It's controlled through Bluetooth and an internet connection. This means that anyone with the right app and your permission can set your vibrator off whenever you want. Fun for you, and if you're a SinParty creator this is a great idea to use with your party-goers.
In-panty vibes may have come a long way in terms of the tech, but since our last update in 2021, the Vibease remains the pick of the bunch.
Pros of Vibease
It'll sit in your knickers comfortably
As long as your phone's with you, someone can control it
Subtle noise that won't give you away
Cons of the Vibease
The app to control it might be a bit glitchy
What is the best sex toy?
Ultimately, the best sex toy is the one that gives you an orgasm. Here, we've selected some of the best on the market depending on your needs, desires, and how you plan to use them.