Banned Porn – How to access porn when you travel
You may not realize that porn is banned in many countries. There are even certain types of porn that are banned in some countries whilst other porn is perfectly acceptable.
It can be frustrating when you travel and want to get on to your favourite porn sites like SinParty. Especially when you've paid your subscription for your parties and then you find you can't access the content.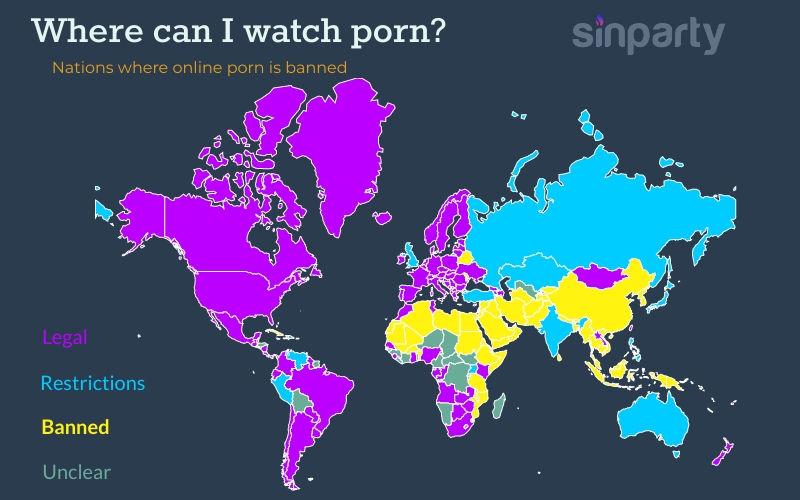 We spoke with some people – porn stars, porn watchers, and SinParty subscribers – to ask what they do when they travel to access banned porn sites. Based on what we learned, we're going to cover:
Why is porn banned in some countries?
What do you need to do to access banned porn?
How can I access porn from different countries?
Making sure you can see what travellers and porn-watchers do to access their content.
Why is porn banned in some countries?
Porn isn't as easy to get hold of in some countries as in places like the US and Europe. Porn is banned on the internet in at least 51 countries globally, with restrictions in at least 12 more.
Some of the countries where porn is banned might actually surprise you. Thailand has a reputation for hedonism and being very open about sex, yet you won't be able to access porn on your two-week trip to Pattaya or Phuket.
The UK has a list of restrictions on the type of porn that can be created there. Most porn is OK to watch, but you can't go uploading fisting or squirting, for example.
The reasons why porn is banned in different countries is complicated. For some countries, the ban on porn is likely to be down to religious reasons. Some countries where porn is banned because of religion include:
Bangladesh
Indonesia
The Philippines
Vatican City
Whilst there are other countries where the reasons to ban porn are more cultural. Countries that are more conservative in their outlook towards sex and sexuality tend to ban porn, such as:
Vietnam
Myanmar
Ukraine
South Korea
Whatever the reason for a ban on porn, it can be frustrating when you travel. Would you really choose your holiday destination based on whether you can watch porn?
How can I access banned porn?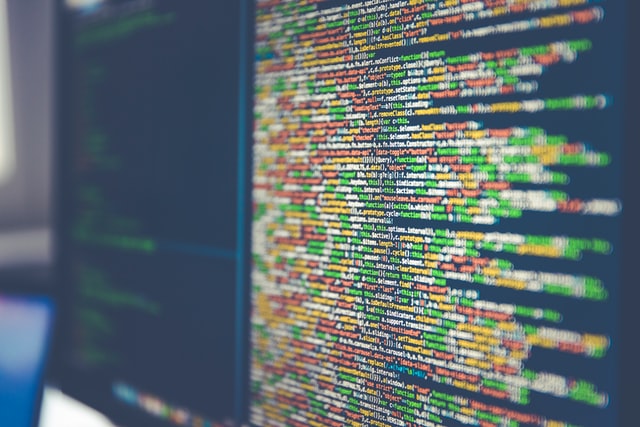 Of course, you have to respect the local laws and customs wherever you go. It's worth researching the rules and the laws in each country you intend to visit to see if porn is banned and what the consequences of logging into SinParty might be.
Use a VPN
We spoke to Casey, a civil engineer from California, US, who travels a lot for work. "When I first got sent to Kuala Lumpur, Malaysia, to work on a new project, I had no idea what I was really getting into. I tried to watch porn and I just kept getting error messages."
It's the same story in other places he got sent for work, like Dubai and Singapore. "I just wanted to watch some porn whilst I was away from my girlfriend and lonely. I decided to buy a VPN," he explained.
A VPN allows you to virtually change the country you access the internet from. Casey figured out that when he set it to a country with a porn ban, he'd get all the videos he wanted.
How to change your DNS
Jen works as a camgirl and recently went travelling around Europe and was in for a surprise, "No one warned me the site I worked on would be blocked in some places. I freaked out – I needed to work to afford my trip!"
Luckily, her high school friend is a software developer and explained she can change the DNS on her laptop and it should stop the problems with banned porn sites – "I didn't really follow what she did to my computer, and I still sometimes need to do the VPN thing, but not all the time."
Jen might not remember what her friend did, but we've figured out the process she means. Here's a step by step guide for changing your DNS to Google's public one, so you know how she did it.
Open the Control Panel window on your computer.
Click on Network and Internet.
Click on Network and Sharing Center.
On the right side at the top of your screen, you'll see Access type: Internet, click on the network name in blue underneath it.
A new window will open, click on Properties in the bottom half of the window.
Click on Internet Protocol Version 4 (TCP/IPv4).
Another window will open, you need to click on the radio button that says Use the following IP address.
In the field that says IP address type 8.8.8.8 and press tab.
Click OK
Like Jen said, it doesn't work all the time for her. It's because different countries use different methods to ban porn.
Change your browser
"After I emigrated to the Middle East, even accessing erotica and sex stories was a no go online," explains Maria. "I work property; I can send emails and watch YouTube, I had no idea what to do."
It was nothing a bit of Google-fu couldn't fix. Maria figured out that downloading the Tor browser made everything she did online anonymous. She'd be able to read her sexy stories and get herself off again. She went to the Tor Project website and followed the instructions.
Bringing it together
Porn isn't as easily accessible all over the world as it is in the USA or the UK. Do you think people let banned porn get in the way of their viewing pleasure? Plenty of people – tourists, business travelers, and expats – have found ways around porn bans.
It's worth being cautious if you choose to follow what Casey, Jen, and Maria did to access porn in countries with bans. Every country will have different laws and different penalties regarding sex and porn.
These steps we've described here should keep your browsing habits private and untracked, but if someone were to see you watching porn on your phone, for example, you could still get into loads of trouble.