What's the Fleshlight and how does it work?
The world of sex toys is dominated by one brand – the Fleshlight. Whilst there have been imitators and competition spring up, it's still the most popular male sex toy on the market.
Where did the Fleshlight come from? Women have had sex toys for centuries, and the invention of the Hitachi Magic Wand was a turning point in the 60s, but men didn't get their iconic sex toy until decades later.
If you're interested in the Fleshlight and the joys that it offers, we've got what you need. We'll be looking at:
Exactly what the Fleshlight is
How the Fleshlight started
How to use your Fleshlight
Putting Fleshlights into your SinParty content
So you can be down with the details of your favorite sex toy.
What is the Fleshlight?
The Fleshlight is a male sex toy that works as a masturbatory sleeve. It comes in a range of shapes but the overall design is the same – it's a flesh-feeling material inside a cup that looks like an oversized flashlight or torch.
You can buy a Fleshlight in the shape of:
And there are special designs that look like the pussies of some of the hottest porn stars.

Some of the top porn stars in the industry have had their moneymakers made into Fleshlights in the Fleshlight Girls series, featuring:
And plenty more.
Fleshlights are made from SuperSkin, a material that feels almost exactly like human flesh. The tunnels where your dick goes come in a range of shapes to give you different feelings as you jerk off.
New products like the QuickShot Vantage and the FleshSkins Grip are available, breaking the mold of the traditional Fleshlight. For queer penis-havers, there's the Fleshjack range that is all about the butt and mouth with a range of hi-tech bits of kit available.
Who invented the Fleshlight?
Steve Shubin, a former cop in LA, and his wife Kathy came up with the Fleshlight. When Kathy, a former tennis pro, got pregnant at the age of 40 she was advised to avoid sex but still wanted to be sure her husband could get off without another woman on the scene.
There was nothing but generic sex dolls on the market for male pleasure back in the mid-90s; a new solution was needed. Between them, they came up with the formula for SuperSkin and keep it a closely guarded secret.
At first, the couple put their flesh-like invention in the form of asses and vulvas. They weren't exactly easy to hide and were very obviously sex toys. Compared to dildos and vibrators, something was missing in the design. Putting the idea into a flashlight shape made it easier to store and look after.
Their initial investment totaled $50k. The Fleshlight was patented in 1997 and the patent was granted in 1998, politely termed as a "device for discreet sperm collection".
To date, they say that more than $1 billion worth of Fleshlights and other assorted sex toys in their company have been sold.
How to use the Fleshlight in 4 simple steps
The Fleshlight might feel remarkably like the skin of a person, but it doesn't get wet like the pussies you may be used to. There are a few tricks to getting the best out of your Fleshlight so you can blast your best swimmers into it.
Step #1: Warm it up
Human flesh is warm, so you'll want your masturbation sleeve to be warm to get the most pleasure out of it. The easiest way to do this is to submerge it in warm water for a few minutes.
Whatever you do, don't put it in the microwave! This might seem like a shortcut to getting it hot, but you could end up burning your dick – want to explain that in the emergency room?
Step #2: Lube it up
Vaginas are designed to get wet and mouths are full of saliva, but if you've done anal sex before, you'll know that lube is very much needed.
No one wants to fuck anything that's dry – and your dick won't thank you either. Reach for the lube and apply it liberally to your dick and pour some down into your Fleshlight.
You'll need to use a water-based lube with your toy. Silicone-based lube can damage and degrade it over time, meaning it won't feel so good in the long term.
Step #3: Dick it up
Wet and ready, it's time to get your dick in it. There's not much more to it than putting your penis inside and moving the Fleshlight up and down your dick.
You can try to use it hands-free. There's an official Fleshlight suction cup that lets you use it in the shower, or pretty much anywhere else you can attach a suction cup – and where no one will see you who doesn't want to.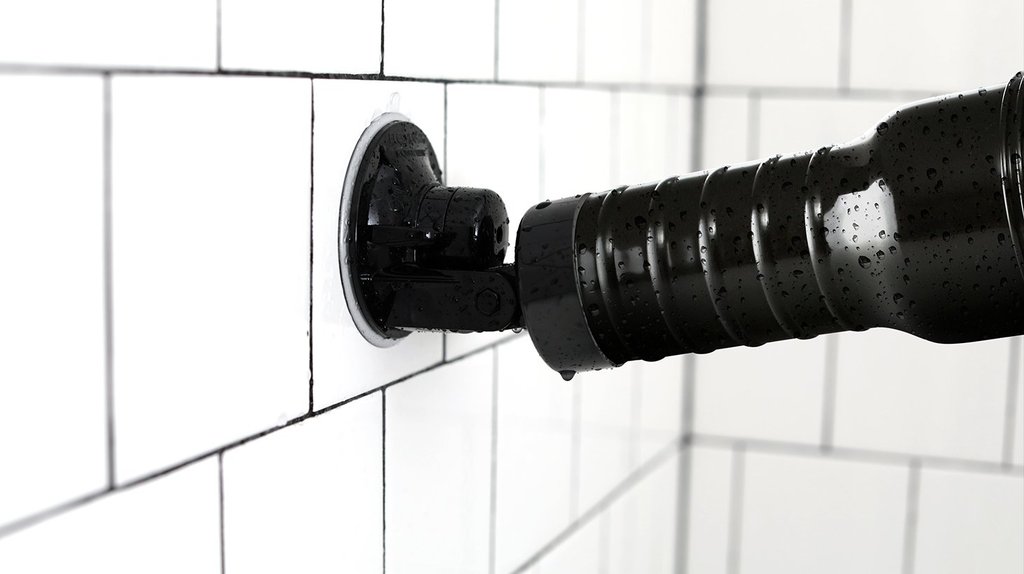 Try getting your invention on and finding places where you can fix your Fleshlight to keep hold of it. You can use things like:
The gap between your mattress and bed frame
Between your cushions and sofa
Mounted between blankets and pillows
Or pretty much anywhere that'll hold your sex toy as hard as you want it to be.
Step #4: Wash it up
You don't want the smell of a teenager's bed sock to get into your Fleshlight, so care for it properly and get your precum and cum out of it every time.
To wash your toy properly:
Remove the outer cup
Using dish soap and warm water, clean the toy including the inside shaft
Leave it to dry outside of the cup so no water ends up sitting in it
You can even buy specially-designed drying racks direct from Fleshlight – they know your struggles!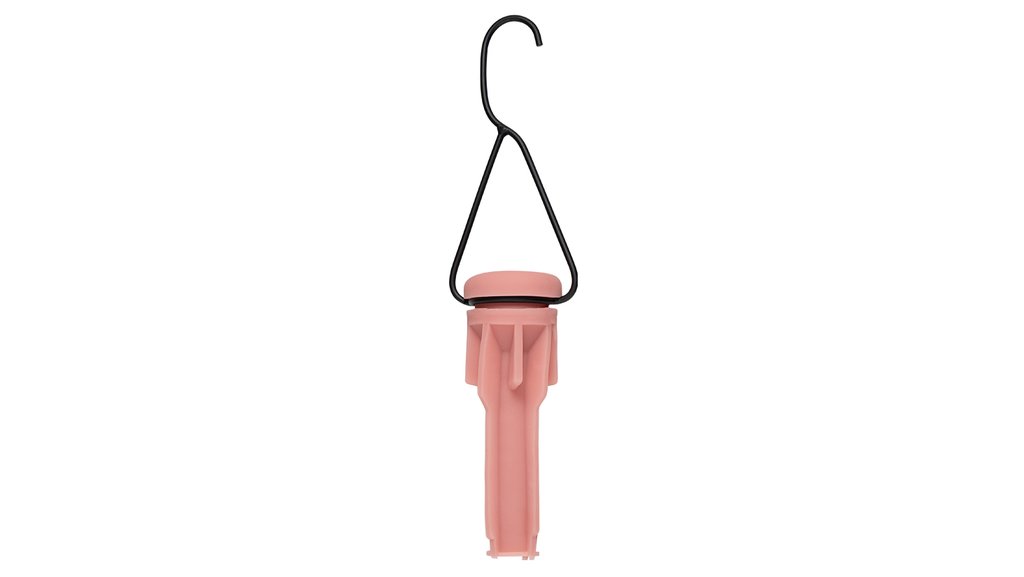 How to use Fleshlights in your content
Honestly, there's not a lot of porn that uses a Fleshlight. There are videos of men masturbating with them, but they're not big earners.
Most porn content that includes Fleshlights are partners using the toy on their partner.
By all means, include Fleshlights in your content. Clear versions like the Turbo Thrust do have a visual element that could attract an audience for sure.
One boost they can have for creating porn is helping a man to improve his stamina, meaning he'll last longer during filming sessions. It's an easy way to edge and not cum as you masturbate which should make sex last longer.
Where did the Fleshlight come from?
The Fleshlight was designed by a husband-and-wife combo, worried about his lack of sex during her risky pregnancy. Not wanting to fuck generic and unattractive sex dolls for months, Steve and Kathy Shubin saw a gap in the market for good-quality male masturbation sleeves.
Their efforts brought about the Fleshlight which was launched in 1998. It's gone on to conquer the market of male sex toys and there's a range of toys that mimic asses, mouths, and vaginas, including those of your favorite porn actress. Now everyone can fuck a porn star, even if you don't make content on SinParty.