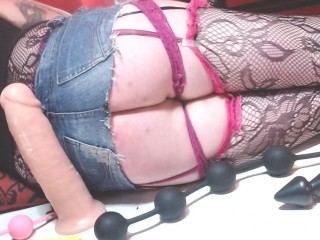 ihave_nolimits
Last Performance: Mon, Jun 27, 2022 3:45 AM
About My Show
When it comes to my shows I can and will do what others cant or wont, no limits! just try me and see for yourself.
Turn Ons
Tight wet pussy or ass , holes being stuffed and stretched to the max and beyond and anything nasty, dirty or hardcore as fuck throat fucking, face fucking, whips, restraints
Expertise
Taboo or extreme is my specialty and all things anal.
ABOUT THIS MODEL
Sexual Orientation
Bisexual
APPEARANCE
Country