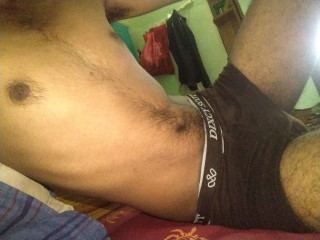 HairyUncut_Indian
Last Performance: Fri, Jun 24, 2022 11:45 PM
About My Show
I am not a big guy, No Sixpack abs, may be not good at looks, I don't know how to dance but I will make you freaken cum yourself by watching me on screen.
Turn Ons
I love any kind of women or men. whether they are young or old- beautiful or ugly. I love to talk with them and do anything with them.
Expertise
I was good at exploring dicks, boobs, vaginas and ass. And I love dirty talk.
ABOUT THIS MODEL
Sexual Orientation
Bisexual
APPEARANCE
Country