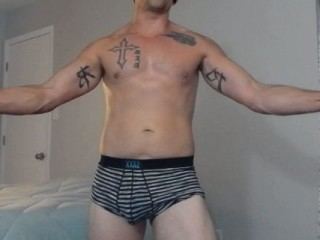 BiHungStud
Last Performance: Sun, Jul 10, 2022 10:00 AM
About My Show
I love showing off for you and cumming multiple times. As a bisexual, I enjoy a spectrum of sexual dynamics, find all bodies and genders beautiful, and happily switch between a hung hardcock dom and an anal slut sub, depending on your range of desires.
Turn Ons
I find the bodies of all sexes and genders very attractive. From beefy hairy men to soft skinned women, I get sexually excited for the full spectrum of people's ASSets.
Expertise
My fellatio technique is superb, I gag a bit while deep throating, pound a pussy like it's my last go, and will ride a cock until those balls are drained...
ABOUT THIS MODEL
Sexual Orientation
Bisexual
APPEARANCE
Country