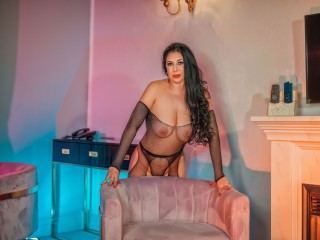 AmirahNoir
Last Performance: Fri, Jun 17, 2022 12:00 AM
About My Show
I'm the hottest flame that is about to burn your entire body with strongest desire. You've never longed for anything like you will for me. My curves embody your kind of sensuous fantasy.
Turn Ons
I'm all about fun. You can turn me on by playing my kind of game, allowing me to be your seductive coach. Savage, yet sensual, I am one that is not afraid to play with the fire, but doesn't mind chills with an ice cube!
Expertise
I am always in mood for ruling over your entire existence. A queen never ceases to amaze by all means. Bewildering your body and mind is what I know best!
ABOUT THIS MODEL
Sexual Orientation
Bisexual
APPEARANCE
Country