I Controlled the Remote to Her Vibrator During Our Date
By Rina
For her birthday, I got my girlfriend a fancy remote controlled vibrator. She couldn't use it, however. It wasn't for solo play; it was mine to control.
I knew she was into some mild power play. That's why my terms for the gift were that I was the only one who had access to the remote.
We went on a date that night. The vibe was small enough to fit in her panties so we went out with the toy pressed up against her clit.
She Could Barely Keep A Straight Face
We went on our date as if things were normal. We pretended the toy didn't exist, but I knew she was eagerly anticipating for the thing starting to buzz.
We started out shopping, visiting several clothing shops at the mall. I told her to pick out anything she wanted and I'd buy it for her. I just stood in the corner and watched.
I waited for the perfect opportunity to turn the thing on. By that, I mean when she was talking to the store's staff, engrossed in checking out the clothes.
The remote came out of my pocket and I turned it on at the lowest level.
She jerked a bit at the sudden sensation. She looked at me with a smile then resumed talking to the store assistant. It looked like this was nothing to her.
It was good that this thing had numerous settings. There were eight in total.
I kicked the intensity up a notch. After a few seconds, I could see her face twitching ever so slightly. Mu laughter was nearly uncontrollable.
However, I wanted to take this slow. I wanted to really tease and build her up, so I reverted the toy back to the lowest intensity and let her shop in relative peace.
She ended up picking up a really sexy but expensive sundress. I hesitated to buy it at first, but it was her birthday, after all.
Turning Up the Intensity on Her Remote Controlled Vibrator
I turned up the vibrator to an even stronger setting and handed her the money she needed.
Her eyes grew in shock and she whispered in my ear, "Don't worry, I'll let you fuck me in this thing."
In response, I turned off the vibrator. She gave me a confused look; I just shrugged at her.
Next was dinner at her favorite restaurant. It was a fancy place that served really great seafood.
As she began talking to the waiter about our order, I reached in my pocket for the remote and turned it on to the fourth level.
She stumbled on her words a bit, but kept her cool. I had to stifle a laugh and she did, too. The waiter gave us a confused look before going.
As we ate, I turned it up to the sixth setting. From time to time, she was slightly but visibly squirming.
She tried to maintain her composure for the entire meal. However, it was only a few minutes before she dropped the food she was about to spoon in her mouth and tensed up.
She just came. I was sure of it.
She excused herself to the bathroom and, a minute later, I received a message.
It was a picture of her panties and they were soaked.
In return, I sent her a picture of my hard-on, a large visible bulge on my pants.
She Wanted Some Dick Now
"Fuck me in the car," she texted back.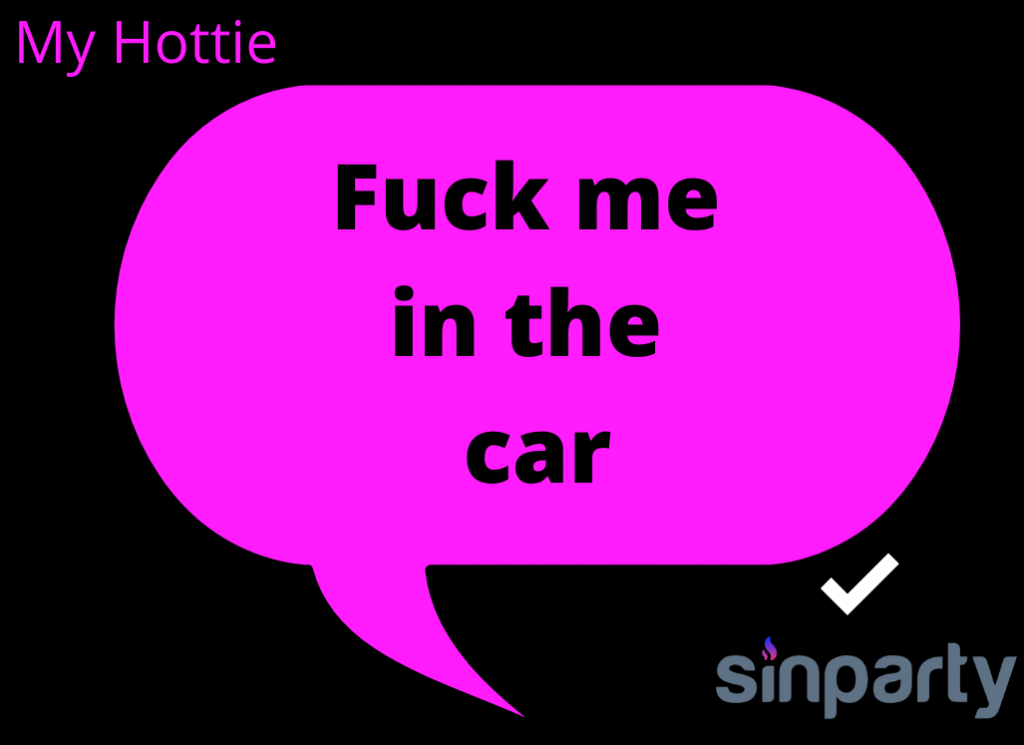 We rushed back to the parking lot, almost forgetting to settle the bill.
Walking back to the car, I turned the vibrator up all the way to the max. Her body tensed up for a split second before she started walking again.
She was pacingwalking quite weird after I did that, almost as if she was limping. She told me to tone it down, her voice unstable.
Of course, I said no.
Her breaths were getting ragged and the people we passed by began to notice, so I took mercy on her and turned the thing off.
We stumbled into the backseat of the car and she began sucking me off immediately. I sat on one end and she kneeled on the other, leaning over my cock.
I reached over to strip down her pants and her panties. Her underwear was soaked and the vibe was slick with her wetness.
I turned the vibe on again and rubbed it along the lips of her pussy, her juices dripping and starting to drip onto my fingers. She started sucking me off harder, then she stopped after just a few seconds.
In no time, she was cumming. Her body started convulsing and she moaned into my cock.
"Happy birthday, babe," I told her.
She Used the Remote Controlled Vibrator on Me
Suddenly, she reached down under her body, grabbing the vibe and the remote from me.
"My turn now," she purred.
"Hey—" I started to protest, but the vibe shut me up the way it had shut her up many times today.
She had my tip in her mouth, but she also had the vibe. She pressed it along the backside of my shaft and gently rubbed it up and down.
Oh my god. Everything was so intense.
Her tongue almost felt painful as she attacked my dickhead with it and I could feel the vibrations all over my dick.
I grabbed ahold of her head unconsciously and started bobbing it up and down my cock. As she let me fuck her face, she started using the toy on my balls.
That put me right on the edge.
"I want a facial for my birthday," she said.
With those words, I was gone.
She got up and started stroking me with both hands, the vibrator sandwiched between her palms and pressed along my cock.
I came all over her, painting her face in my thick, white cum.
She wiped the toy clean and put it in her purse. "This is mine now, by the way. Thanks for the birthday gift."